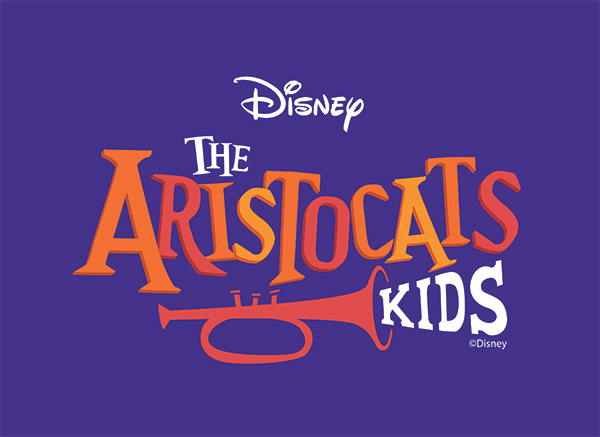 Music and Lyrics by Richard M. Sherman and Robert B. Sherman,
Al Rinker and Floyd Huddleston, Terry Giklyson
Music Adapted and Arranged and Additional Music by Bryan Louiselle
Book Adapted and Additional Lyrics by Michael Bernard
Based on the 1970 Disney film "The Aristocats"
Directed by Torie Dunlap
Music Directed by Natalia Settipani
Based on the beloved Disney animated film, and featuring a jazzy, upbeat score, Disney's The Aristocats KIDS is a non-stop thrill ride of feline fun, complete with unbelievable twists and turns.
In the heart of Paris, a kind and eccentric millionairess wills her entire estate to Duchess, her high-society cat, and her three little kittens. Laughs and adventure ensue as the greedy, bumbling butler pulls off the ultimate catnap caper. Now it's up to the rough-and-tumble alley cat, Thomas O'Malley, and his band of swingin' jazz cats to save the day.
Open to ages 6 – 14
Camp: Monday – Friday, April 3 – 7 from 9:00am – 3:00pm
Performances on April 7 and 8 at 7:00pm
Tuition: $350 + $5.95 service fee
Students should plan to bring their own snack, lunch, and bottled water.
DISNEY'S ARISTOCATS KIDS is presented through special arrangement with Music Theatre International (MTI).
All authorized performance materials are also supplied by MTI.       www.MTIShows.com
STREAMING IS PRESENTED BY SPECIAL ARRANGEMENT WITH
MUSIC THEATRE INTERNATIONAL (MTI) NEW YORK, NY.