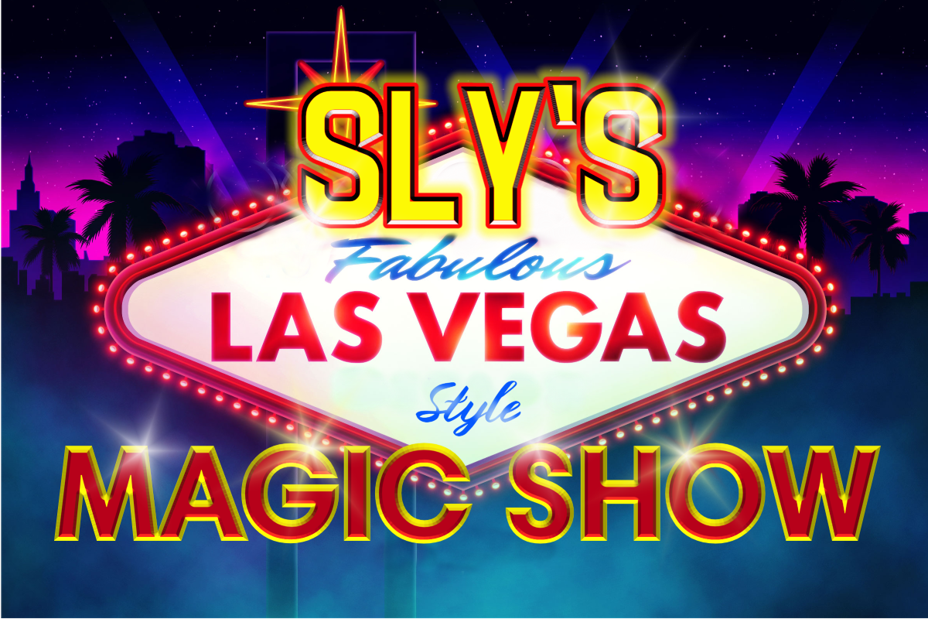 October 13 and December 8
Show starts at 7:30pm. Doors open at 7:00pm. Arrive early to get seated and purchase snacks at the concession counter.
Don't miss Sly's Fabulous Las Vegas Style Magic, a full show of comedy and magic featuring our headliner Sly and a troupe of professional magicians! Be prepared to be amazed by the magic and entertained by the jokes, one-liners, and physical comedy throughout the evening. 
Reservations are encouraged. $25 + $3 service fee per person. If not sold out, tickets sold at the door will be $28.
Livestream reservations are $25 + $3.95 service fee per device.
Snacks and beverages are available for separate purchase for consumption in the theater.
Intended for an adult audience
Sly's Magic was voted one of the "Top 10 Things to Do in Northern Virginia" by Northern Virginia Magazine. 
Alec "Sly" Negri started performing magic at 7 years old. His first paid performance was at 12 for a 7-year-old's birthday party. Over the years he has performed thousands of shows ranging from home parties to Fortune 500 companies, such as Amazon, NASA, MGM Grand, and The Washington Capitals. He delights and amazes his audiences with a combination of magic, mentalism, and humor to bring a unique experience to his audiences. Sly is the recipient of 2 Order of Merlin awards.
Check out this video from recent performances.