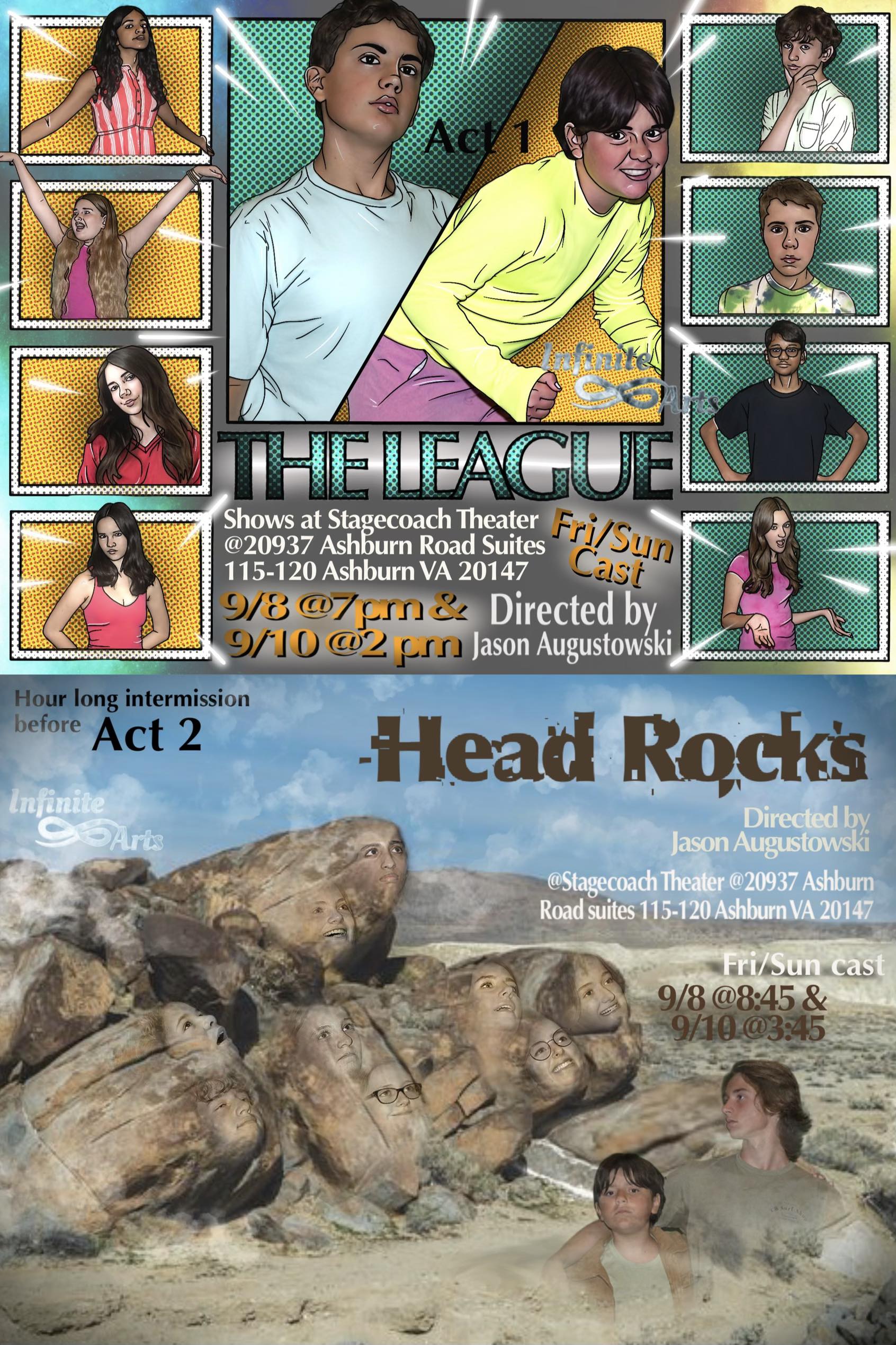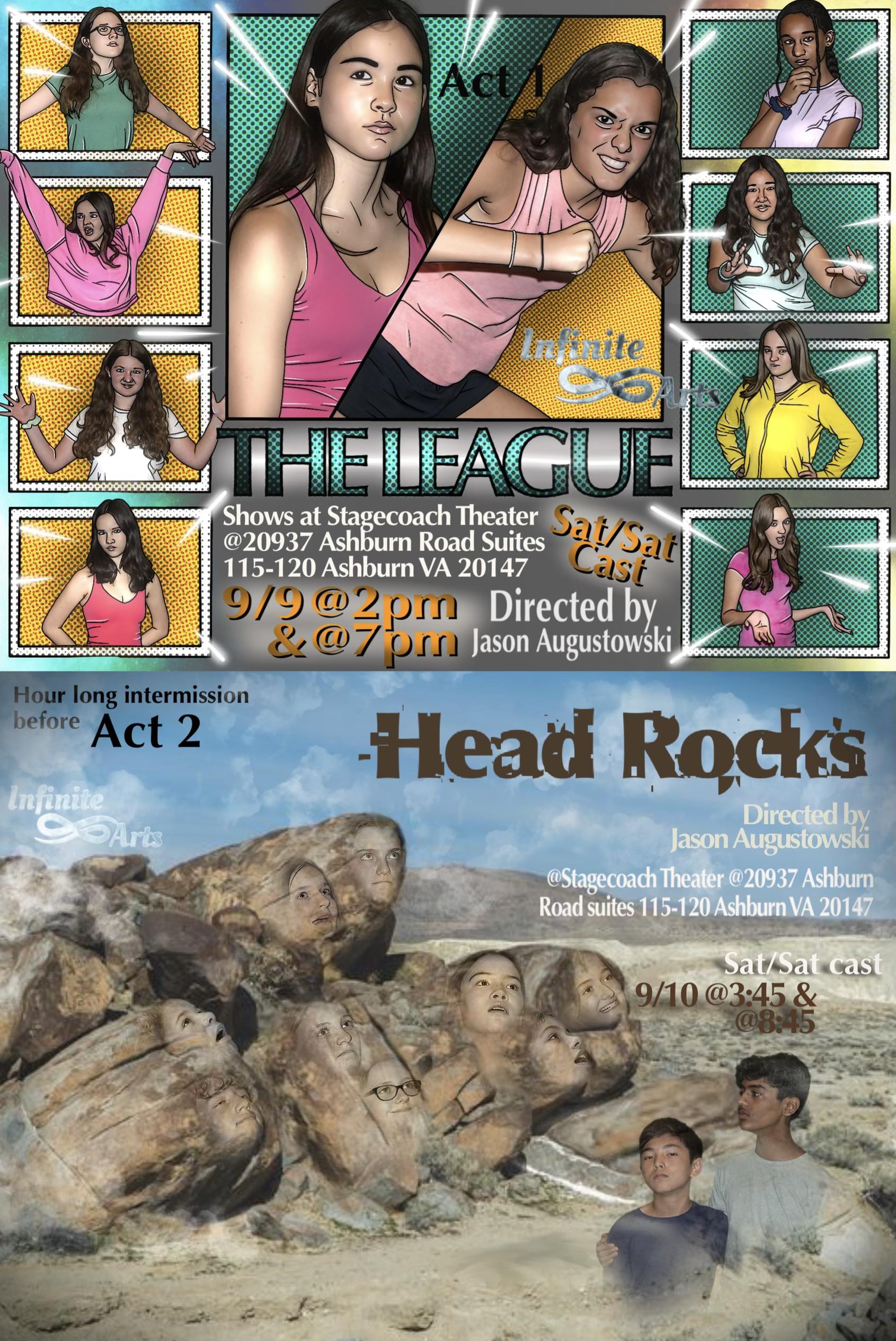 Infinite Arts presents
The League and Head Rocks
THE LEAGUE is a fun "Pokemon-esque" style story (in the same way UNLESS was Power Rangers-esque) about pre-teens battling with the powers of "the elements." It is a story of friendship, overcoming jealousy, and being happy for others.
AFTER INTERMISSION WE CHANGE TO SOMETHING VERY DIFFERENT.
HEAD ROCKS is a richly atmospheric, gritty, and raw look at a small group of adolescents coming of age in the harsh Sedona RedRocks Desert. This college-level play has been called: serene, sensitive, affecting, confident and compassionate to show a clear-eyed and jarring shift from the innocence of childhood to the rocky seas of puberty.
Separate tickets must be purchased for each show. 
Friday/Saturday Nights
7:00 – 7:40pm The League
8:40 – 10:00pm Head Rocks
Saturday/Sunday Afternoons
2:00 – 2:40pm The League
3:40 – 5:00pm Head Rocks
We have partnered with Oxus7, the Turkish and Mediterranean restaurant next door to the theater. Pre-order your meal for a 2:40pm or 7:40pm dine-in option. Use promo code SCT to get 15% off! Must use code at check out. Applies to pre-orders only. View and place your orders here.